Multiprotocol Ethernet

Cosa significa multiprotocollo?
Turck offre una linea completa di prodotti Industrial Ethernet comprendente I/O modulari, di blocco, a bordo macchina e quadro. La tecnologia multiprotocollo di Turck rappresenta un approccio innovativo agli I/O Ethernet distribuiti; i dispositivi I/O multiprotocollo si autoconfigurano in base al protocollo fieldbus attivo a ogni accensione. I protocolli supportati comprendono Modbus TCP, EtherNet/IP e PROFINET.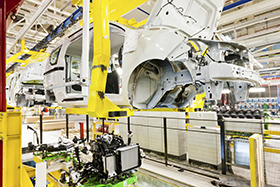 Quali sono i vantaggi di Industrial Ethernet?
Con Industrial Ethernet gli utenti possono impiegare strumenti e tecniche familiari nei tradizionali sistemi di comunicazione per ufficio, adeguandoli all'uso in applicazioni industriali. In questo modo si facilita lo scambio di dati a più livelli: con il reparto produzione, tra uno stabilimento e l'altro e globalmente, tramite connessioni di rete protette.
Industrial Ethernet agevola l'implementazione di funzionalità di telemanutenzione. In questo modo è possibile ridurre al minimo gli interventi di assistenza sul posto, fatto questo che costituisce un indubbio vantaggio per voi e per i vostri clienti.
Multiprotocollo: l'approccio facile all' Industrial Ethernet
I prodotti multiprotocollo sono semplici e intuitivi e consentono di cambiare agevolmente protocollo scegliendo tra i più comuni protocolli Industrial Ethernet, senza necessità di elementi di commutazione fisici. Un server Web avanzato integrato in tutti i dispositivi multiprotocollo Turck semplifica la configurazione dei dispositivi e consente di svolgere le procedure di risoluzione dei problemi tramite un semplice browser. Inoltre la vasta serie di caratteristiche avanzate per ogni protocollo supportato aiuta i dispositivi a soddisfare i requisiti specifici delle diverse applicazioni.
La tecnologia multiprotocollo Turck rende il passaggio da un protocollo Industrial Ethernet all'altro semplice come usare un plug-in. I prodotti multiprotocollo Turck consentono una transizione senza problemi a Industrial Ethernet, indipendentemente dal protocollo Ethernet scelto.
One Device, Three Protocols
Automatically adapts to the industrial Ethernet protocol being used

EtherNet/IP, PROFINET, and Modbus TCP

Turck Multiprotocol I/O device recognizes the master upon power-up and self-configures to that protocol

Advanced webserver for device configuration, I/O parameterization, and diagnostics via web browser or mobile device

Embedded Ethernet switch to support a variety of topologies, including linear and ring
PROFINET
PROFINET Fast Startup (FSU) and Media Redundancy Protocol (MRP) supported
Topology detection and automatic addressing available
Multiprotocol devices support PROFINET RT, high featured gateway available specifically for PROFINET IRT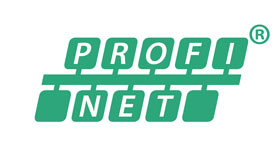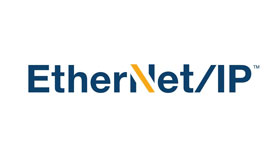 EtherNet/IP
ODVA quick-connect (QC) and Device Level Ring (DLR) features supported
Multiple configuration options available for a variety of PLC environments
Modbus TCP
Bit register and function code support
Easy integration within Schneider and Mitsubishi PLCs, PC Controls, and Process Automation systems

Multiprotocol Ethernet Products
The following fieldbus devices showcase the power and versatility of Turck's Multiprotocol Ethernet technology. Click on a product to learn more.