The pharmaceutical industry is characterized by strict hygiene requirements, aggressive cleaning processes and short cycle times.

Extreme temperatures and the shock and vibration are just the beginning of what mobile equipment applications face everyday. Turck Banner rises to the challenge

Rugged work requires rugged equipment. When you need to be able to rely on your automation solution; Turck Banne answers that call letting you focus on what you need to, your work.

Precision and innovation are key to the packaging industry and Turck Banner provides innovative automation solution to match.

The automotive industry demands robust products that can survive the toughest of conditions regardless if its body and assembly, body in white, stamping or powertrain.

Working with chemicals is no easy task, but we are more then up to the test. We know sealing and corrosion resistance is a must have and we have solutions that are up to your toughest application.

Few other industries endure the challenges that energy applications must persevere through on a daily basis. Extreme temperature, rain and moisture, and even the exposure to the sun can wreak havoc on green energy.

When your application demands the highest standards of cleanliness while still providing protection against constant washdowns we provide IP rated solutions you can be confident in.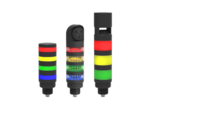 Gli utenti possono configurare il colore, la rotazione e l'intensità luminosa grazie al software Pro Editor senza la richiesta di una comunicazione IO-Link.

I nuovi WLS27 strip lights offrono strip light multicolore. Disponibili in combinazioni di diverse lunghezze e colori.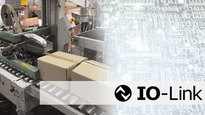 Scopri di più sulla tecnologia IO-Link, i suoi vantaggi, i nostri prodotti e applicazioni realizzate